Wooden Polishing Compounds
Wooden Floor Polishing Compound
Wood Floor Polish offers an excellent durable finish that combats scuff marks and protects wood floors quickly and simply. It is ideal for all types of wood floors including pre-finished flooring systems.
It applies easily and adds a protective layer to your hardwood floors while filling in scratches. Give your home's flooring a more professional-looking finish with Wooden Floor Polish.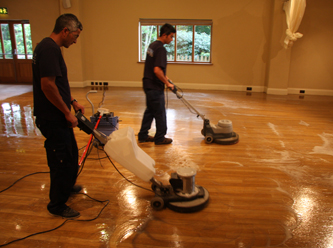 Floor Restoration & Renovation:

For existing homes, apartments, clubs and businesses

Floor Repairs & Maintenance:

Restore, maintain and extend the lifespan of your floor coating

Floor Care & Protection:

This product will leave your flooring looking brand new for years to come

Floors for Schools, Universities, Gyms, Clubs, Societies and Organizations:

We can cover any school hall, dance floor, basketball court or indoor sports centre

Commercial Floor Polishing:

For businesses, from small business offices to bars, cafes and restaurants.
It is specially formulated for restoring the high gloss shine to wood finishes. It contains extremely fine micro polishing powders, blended together with select waxes and oils, producing a very unique finish polishing compound.
This premium finish highlights the natural beauty of wood, amplifying the wood's characteristics without yellow undertones.
Free Ads
© Copyright 2005 - 2019 Chrome Star Chemical Works.