Chromium Oxide
Chromium Oxide Polishing Grade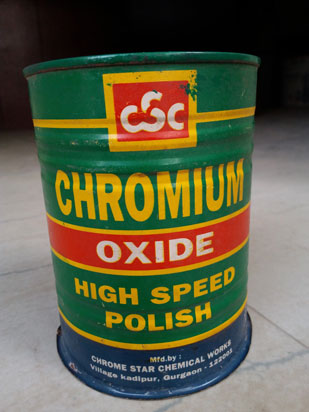 Synonyms
Chromic oxide; Chrome oxide green; Chromium (III) oxide; Chromium sesquioxide; Chrome green; Chromium oxide green pigments; Dichromium trioxide; Chromia; Chromium (III) oxide; Anhydride Chromique (French); Casalis green; Chrome ochre; Chromia; Chromic acid green; Chromium oxide; C.I. 77288; Green Chrome Oxide; Green Oxide of Chromium; Green chromic oxide; Green chromium oxide; Green cinnabar; Green oxide of chromium; Chromium Oxide Polish, Chromium Oxide Gems Polish, Chromium Oxide Stone Polish, Chromium Oxide Metal Polish, Chrome Oxide Stone Polishing, Chrome Oxide Polish, Chrome Polish
Specification
| Item | CR-P |
| --- | --- |
| Cr2O3 Content% | 99% min. |
| Appearence | Greenish Powder |
| Tinting Strength% | 90 |
| PH value | 6-8 max. |
| Moisture% | 0.15 max. |
| Oil Absorption (g/100g) | 16.5 max. |
| Residue on 325 Mesh | 0.21% max. |
Property
Molecular Weight: 151.99
Density: 5.21g/cm3
Mohs Hardness: 8.5 to 9
Refractive Index: 2.5 (good cover ratio)
Specific Heat Capacity: (20 ° C) / 0.17J / (g K)
Melting Point: 22654°C
Boiling Point: 3000°C
Insoluble in water, acid and organic solvents, slightly soluble in concentrated sodium hydroxide solution, sodium bromide dissolved in hot, hot or boiling concentrated perchloric acid solution of parathion mixed acid.
Packing
Chrome Oxide is packed in 50 Kgs Drum. 20-24MT will be loaded in per 20'FCL container.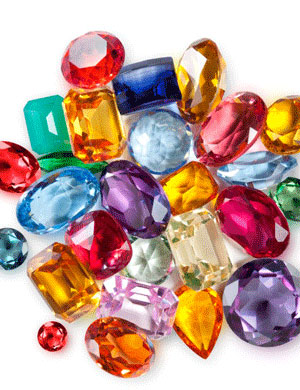 Application
This is highly suitable for Polishing Precious stones like Emerald, Ruby, Sapphire and many other stones. This material is widely used in polishing various metals and its alloys like stainless steel, copper, brass, zinc and precious metals like Platinum. It is also used in floor polishing for marbles, kotastones, green marbles, tezzarro, granites etc
Free Ads
© Copyright 2005 - 2019 Chrome Star Chemical Works.