Cerium Oxide
Cerium OXide Polishing Grade VN-100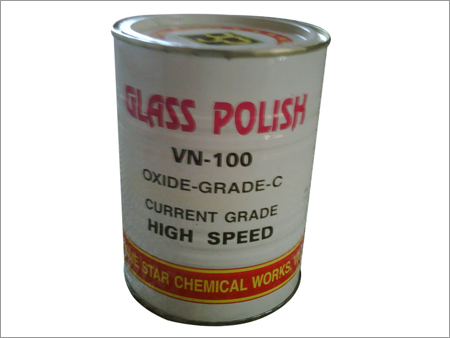 Highest Selling Product in Automobile Sector and Optics
Applicable for Polishing all Glass Products
Easy and safe to use
Cost Efficient
As polishing is the final step in the surfacing process, it should not be expected to remove errors made during previous steps when the shape is formed and smoothed. It is therefore necessary that both previous steps, beveling and smoothing are done correctly and accurately.
Applications
Optics: Especially for Very High Precision Lenses E.g. Eye wear lenses, Camera lenses, Microscopic and telescopic lenses, Prisms, Binocular lenses, Magnifying lenses
Flat Glass: Cleaning and bevel polishing
Mirrors: Includes Home mirrors, automobile rear view, side view and front view mirrors
Windshields: Removing marks, scratches, dust particles, hazes and wiper marks
Architectural Glass: Repairing and polishing old window glasses
TV Screens: TV LED/LCD Screens, Mobile Glass Screens etc
Free Ads
© Copyright 2005 - 2019 Chrome Star Chemical Works.